Welcome to Shrey Fund Management Co. Ltd.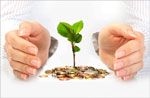 Mutual Funds Advisory
Mutual Funds are measured on relative performance. Their performance is compared to a relevant index such as the S&P 500 Index or to other Mutual Funds in their same sector.
Read More..
Investment & Portfolio Management
A portfolio Management refers to the science of analyzing the strengths, weaknesses, opportunities and threats for perfoming wide range of activities related to the one's portfolio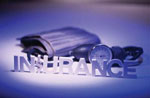 Insurance Advisory
Insurance is a term used to refer to the actions, systems, or business where the financial protection (or financial compensation)
Read More..

Property Advisory Services

We offer property advisory services for all residential and commercial properties, rendered by ourexpert
Business Loan Assistance
Commerce Brokerage Services, Inc. does not provide tax advice or legal advice to customers. Consult a tax s